Getting the right help and advice about your business can make all the difference if you need to organise a business rescue or close your business entirely. As fully licensed Yeovil insolvency practitioners we understand the issues and problems you and your business will be facing.
We are sympathetic and know it can be a very hard place to be in and will support you and help you make the right decisions.
Insolvency is a minefield of jargon and probably all unfamiliar to you. However for completeness here is a list of what we can help with.
Informal time to pay agreements
---
Our Approach
We first of all find out what you own and what owe to your creditors. Then we ask you what your objectives are and what you would like to be the outcome to see how we can help and what is the right choice for you.
All meetings or telephone calls are initially free of charge until you appoint us.
If the right answer is for your business to close then we can deal with a Creditors Voluntary Liquidations from £3,000 plus VAT. We are happy to come to you or meet at our offices if more convenient.
Yeovil Insolvency Liquidators & Specialists
Abbey Manor Business Centre
The Abbey, Preston Road
Yeovil
BA20 2EN
Tel 01935 317941
---
Contact Kirks Insolvency – Yeovil
Call us on our main office number 01935 317941 or email us and we will endeavour to get straight back to you. All information you supply to us will be dealt with in the strictest confidence and there is no obligation to use our services.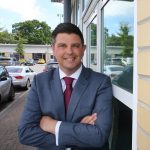 Scott Kippax
Kirks Insolvency – Yeovil
Email Scott Call Scott: 01935 317941
---