Below are a selection of testimonials from past clients:
  Our Testimonials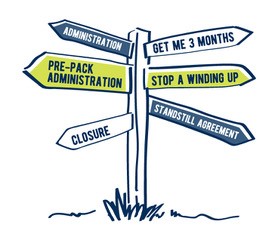 "Before meeting with Kirks, I had already met with a number of other insolvency practitioners none of whom I considered to be as clear cut and up front as David. The liquidation was executed quickly and professionally and I really am happy that I have done it."
"Kirks offer a cost-effective and reliable service. They were responsive to any queries/issues in the winding-up process – thanks a lot."
Patrick T (November 2018)
"Kirks were invaluable giving precise and professional advise from a team who grasped and understood the situation very quickly, giving guidance with compassion during a very turbulent and confusing period."
Rein and Agnes Hilton (September 2018)
"l thought it would be quite a daunting process. However using your company the whole process required minimal input from myself and has been brought to a very satisfactory conclusion. I would not hesitate recommending Kirks MVL service in the future."
David Lamacraft (July 2018)
Kirks compare very favourably to the other firms I have used! Much faster & cheaper."
"You did a great job with my last company which is why I would be pleased if you could do this one as well."
"I just wanted to say on behalf of all of us thank you so much for everything you have done. We could not have asked for a more friendly and professional service & are just so grateful that we found you and it feels like fate that we did."
Brian & Maggie Trent (May 2018)
"I would certainly recommend Kirks to any Company Director who is in search of a sensitive liquidator with a personal touch."
They were quick, efficient and did exactly what they said on their website.
Nick Saxby – Chartered Accountant (January 2018)
It was a very difficult decision to make to go into Administration but now I am so glad we did it. David & his team were great thank you.
Jacci Dellaway – Baylift Services LTD